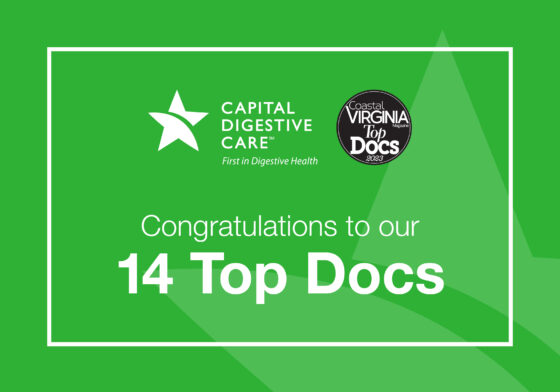 Congratulations to our 2023 Top Docs!
Fourteen Capital Digestive Care physicians were named 2023 Top Docs in the latest issue of Coastal Virginia magazine. We're thrilled that they were recognized for their expertise and dedication to our patients.
The results are gathered from questionnaires received from doctors in the Tidewater, VA region. The final list of Top Docs comprises of physicians who received the most significant number of recommendations within their specialties. Coastal Virginia magazine publishes its Top Docs issue every year.
Congratulations to the following physicians:
Dr. David Johnson (Dr. David Johnson no longer sees patients for office visits, but is closely involved in our clinical research program.)