The PE Practice Solutions platform is part of PE GI Solutions a physician-oriented management services organization (MSO). A collaboration between Physicians Endoscopy and Capital Digestive Care, we are committed to preserving the independence of gastroenterologists and advancing digestive healthcare. PE GI Solutions partners with GI physicians through its practice and center solutions platforms providing resources to help practices improve operations, drive growth and enhance patient, physician and staff experiences—all while maintaining their independence. It is the only physician partnership and management services organization built by—and for—gastroenterologists to address the unique challenges faced by GI physicians.
Michael Weinstein,
---
President & CEO, Capital Digestive Care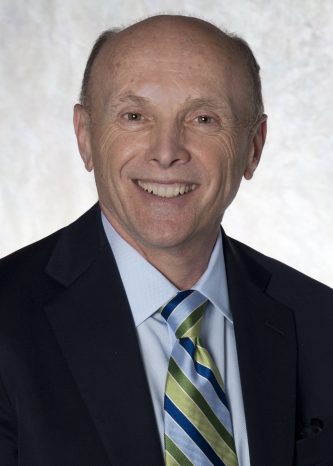 Dr. Michael Weinstein has been practicing medicine in the Washington Metropolitan area since 1985 where in his specialty of gastroenterology he has a passion for treating young adults with inflammatory bowel disease, helping them manage and cope with its effects. His advocacy for improvements to patient care was apparent early in his career when, in conjunction with his physician partners, he established the first outpatient endoscopy center in the Washington Metropolitan Area which was also the first to be approved by Medicare, nationwide. Later, he would join forces with gastroenterologists across the area to found Capital Digestive Care, serving as Vice President since 2009.
As a prominent member of the medical community, Dr. Weinstein represents physicians across the medical, political and regulatory landscapes as the Vice Chairman for the Digestive Health Physicians Association (DHPA), the national GI independent practice advocacy organization. Previously he has served as Treasurer of the Medical Society of the District of Columbia, a member of the American Gastroenterological Association Board of Trustees and as the American Society for Gastrointestinal Endoscopy representative to the American Medical Association's CPT Advisory Panel. Dr. Weinstein also maintains an academic appointment as an Assistant Clinical Professor of Medicine at the George Washington University School of Medicine and Health Sciences.
David Young,
---
President & CEO, PE GI Solutions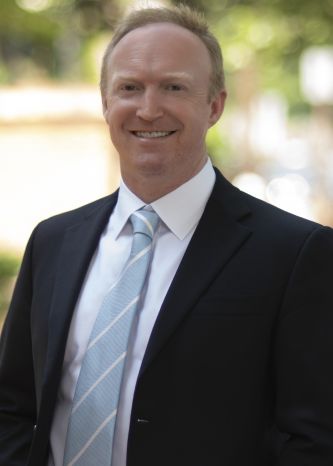 David Young joined PE GI Solution s in June 2018 and serves as President &
Chief Executive Officer. David shares responsibility for PE's strategic
direction and service development with primary responsibility of day-to-day management.
Prior to joining PE, David was Chief Operating Officer of Privia Health, Inc., a national physician practice management and medical group based in Virginia. There, he helped expand the group to over 2,000 providers and oversaw all day-to-day operations.
Before Privia Health, Inc., David was Chief Financial Officer and Interim President of Smile Brands, Inc., the largest provider of support services to general and multi-specialty dental groups in the United States.
David has also served as Senior Vice President of Operations for McKesson Specialty Health, an $8.7 billion division of McKesson Corporation. There, he led the delivery of provider-centric management service to specialty healthcare providers, patients, and payers. Prior to McKesson, David was Chief Financial Officer of US Oncology, one of the nation's largest networks of community-based oncology providers. He was instrumental to the launch and rapid growth of the company's pharmaceutical services division.
David is originally from Scotland, and holds a Bachelor of Science degree in Accounting, and received his MBA from the University of Strathclyde in Glasgow. He is a Chartered Financial Analyst, Certified Public Accountant, Chartered Accountant and Corporate Treasurer.
The Value of Partnering with Capital Digestive Care
Established in 2009 through the merger of seven separate gastroenterology groups, Capital Digestive Care is the largest independent gastroenterology practice in the Mid-Atlantic states.  Together, we have grown to be the top-performing practice in our region.
A network to share data and best practices: We connect you to data and a network of gastroenterologists that will inform decision making, spark ideas and drive the sharing of clinical and operational best practices.
Opportunities for growth: We can open opportunities for growth by connecting you to advanced GI ancillary service lines including world-class GI pathology with advanced molecular technology, scaled infusion centers, clinical research and planned future expansions in pharmacy, weight loss, and imaging.
Better quality of life: We reduce the administrative burden of the "business" of medicine, enabling gastroenterologists to focus more on caring for patients.
Advocacy: Our engagement and advocacy through influential organizations such as the Digestive Health Physicians Association is shaping the future of independent physician practice.
Enhanced payor arrangements: Our size, data, cost control solutions and best-practice approaches positions us to engage in unique arrangements with payor networks on behalf of our practice partners.
Operational support: Access the experts, information and tools you need to improve and grow your practice and reduce the burden of day-to-day business administration
Reduced costs: Economies of scale achieved by being part of a larger organization means more value for a lower per unit cost at the practice level.
The Value of PE Practice Solutions Support
We partner with physicians to help them streamline and manage their operations so they can spend less time on administration and more time on patient care. We have a long track record of improving the lives of physicians and the clinical and financial outcomes of their practices so their independent practices can thrive. Through diversification and enhancement of revenue streams doctors are able to devote more of their time to improving patient access and delivering on cost effective and quality clinical care. Learn more about our PE Practice Solutions platform.