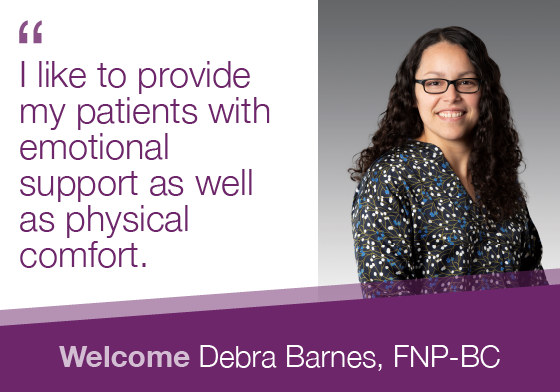 Capital Digestive Care is pleased to announce the addition of Debra Barnes, FNP-BC, to our Newport News and Williamsburg, VA offices. Debra is a board-certified family nurse practitioner (FNP) with seven years of experience providing innovative practice and strategic healthcare solutions. Her practice is centered around patient- and family-empowered healthcare. She is particularly interested in colon cancer prevention.
Philosophy of care:
"I like to provide my patients with emotional support as well as physical comfort to the best of my abilities. I coordinate with other providers, if possible, to give patients the best level of care."
Learn more about Debra Barnes or call 757-534-7701 to schedule an appointment with her.