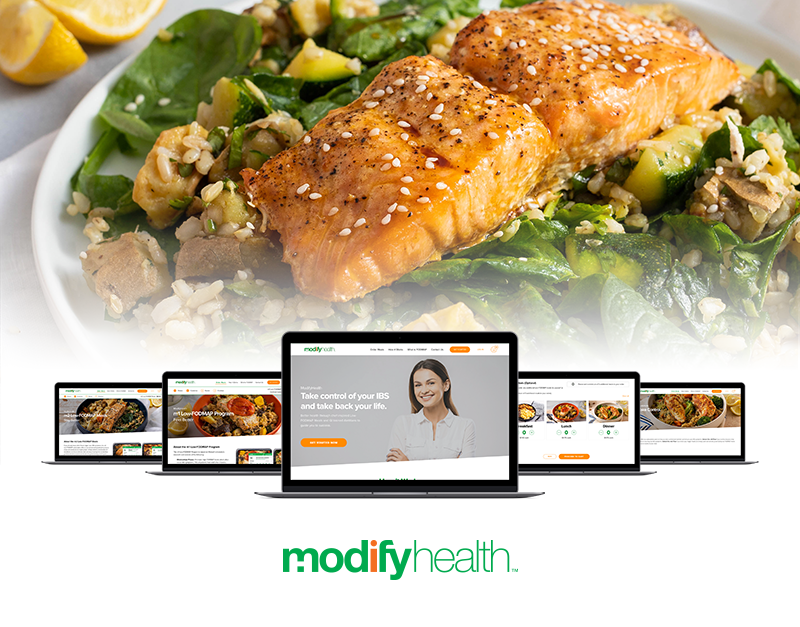 Low-FODMAP recipe, courtesy of ModifyHealth
Serves two
12 oz. salmon filet, skinless
8 oz. bok choy, bite-size pieces
1/2 oz. green onions, green parts only, finely chopped
1 tsp. ginger, minced
2 ea. (4 oz.) carrots
1 tsp. sesame oil
1/3 cup water
1 tsp. rice wine vinegar
1 tbsp. tamari
1 tsp. lime juice
1 tbsp.+1 tsp. coconut sugar
1/2 tsp. sesame seeds
1 tsp. arrowroot flour
8 oz. cooked rice
Instructions:
1. Combine tamari, half the ginger, rice wine vinegar and 1/3 cup water in a saucepot, and bring to the boil.
2. Combine arrowroot flour and coconut sugar, whisk into boiling tamari mixture while stirring. Remove from heat, allow to cool then add half the sesame oil, and lime juice.
3. Cool the sauce completely. Then coat salmon filets using 1/2 of the sauce. Roast at 450F convection until just done, 8-10 minutes.
4. Heat a large skillet over med-high. Add remaining 1/2 sesame oil (1 tsp.). Then Carrots. Cook while stirring until they just begin to sweat/color about 2 minutes. Add ginger, then bok choy. Cook until bok choy just begins to wilt. Finish with green onion, 2 grams salt and remaining teriyaki sauce).