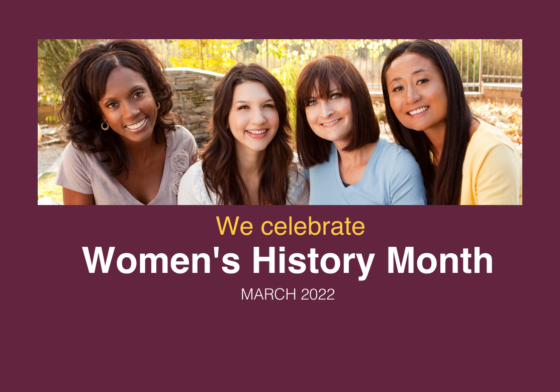 March is Women's History Month. This month is a time to look at the opportunity to look at how women have transformed the world. Today on International Women's History Day, we are highlighting some women who have impacted the practice of medicine and the advancement of patient care. 
Elizabeth Blackwell, MD, became the first woman to earn a U.S. medical degree. After being turned down by 10 medical schools, she was eventually accepted and graduated from Geneva Medical College in New York. Blackwell also founded the New York Infirmary for Indigent Women and Children to serve the poor in 1857 and the Woman's Medical College of the New York Infirmary in 1867.
Dr. Margaret Chung overcame significant racism and sexism to become the first American-born Chinese female doctor in 1916. She also helped establish WAVES, the women's naval reserves, paving the way for women's integration into the U.S armed forces.
Dr. Sayde Curry is the first African American woman to become a gastroenterologist in the United States and the first to be elected chair of the Internal Medicine Section, National Medical Association. After receiving her medical degree from Howard University, she became the first woman postgraduate trainee at Duke University Medical Center.

Dr. Antonia Novello was appointed in 1990 by George Bush to the post of Surgeon General of the United States. She was not only the first woman to be named, but also, she was the first Hispanic to have ever received the honor. Dr. Antonia Novello was familiar with "firsts;" she was the first woman at the University of Michigan to be named "Intern of the Year."
Rebecca Lee Crumpler was the first African American female doctor in the United States. She began her career in medicine by working as a nurse in Massachusetts and eventually applied to medical school at the New England Female Medical College, where she was accepted. In 1864, she received her degree and began her practice in Boston. Before returning to Boston, Massachusetts, she was a talented physician who practiced medicine in several locations, including Richmond, Virginia, and Hyde Park, New York.
Clara Barton founded the American Red Cross at the age of 59. Once acclaimed as the "angel of the battlefield" for tending to soldiers during the Civil War, she would go on to lead the Red Cross for 23 years, establishing a new era of relief work and volunteerism, including medical care for victims of disasters. 
Joyce Nichols, PA-C, became the first woman to be formally educated as a physician assistant (PA), studying at Duke University. She is also the first African-American woman to practice as a PA. Overcoming poverty, prejudice, and other obstacles to achieve her goals, Nichols is also remembered for establishing one of the first rural satellite health clinics in North Carolina and the nation, where she cared for the underserved.