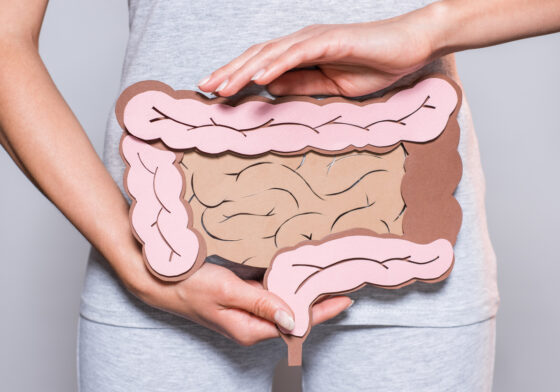 You may hear conflicting recommendations about when is the right time to get your first colorectal cancer screening. We're here to set the record straight – for most people with no symptoms and an average risk of developing colorectal cancer, 45 is the recommended colorectal cancer screening age. Many expert governing bodies, including both the U.S. Preventive Services Task Force (USPSTF) and the U.S. Multi-Society Task Force on Colorectal Cancer, have issued this guidance.
These recommendations reflect a troubling evidence-based trend: colorectal cancer rates have been increasing quickly among much younger people. Rates of colorectal cancer among people ages 25 to 45 has risen steadily for the past 30 years. A person who was born in 1990 is two times more likely to develop colon cancer – and four times as likely to develop rectal cancer – as someone born in 1950.
Although most colorectal cancer cases still happen in people ages 50 and older, getting a colonoscopy beginning at age 45 can help catch more colorectal cancer cases earlier. Early detection increases a person's survival chances, because cancers caught at an earlier stage are easier to treat effectively. And because many of the early signs of colorectal cancer are easy for a person to ignore or minimize, too many colorectal cancers aren't caught until they have become more advanced. Getting a colonoscopy can change all that.
Why a colonoscopy is such a powerful colorectal cancer-fighting tool
A colonoscopy is a powerful cancer detection and prevention tool. It can find evidence of cancer, and it can also find and remove colon polyps before they become cancerous. In other words, a colonoscopy is the only test that can both detect and prevent colorectal cancer. According to the Digestive Health Physicians Association, colonoscopies are associated with an 89-percent decrease in the incidence of colorectal cancer.
Colonoscopies are "the gold standard" for colorectal cancer detection. They are the best test for finding cancerous cells in the colon and for finding and removing precancerous polyps.
More than 153,000 Americans will be diagnosed with colorectal cancer this year. If you're at average risk, getting a colonoscopy beginning at age 45 is the best way to avoid becoming one of them.
If you're interested in getting screened for colorectal cancer, schedule an appointment with one of Capital Digestive Care's expert providers.