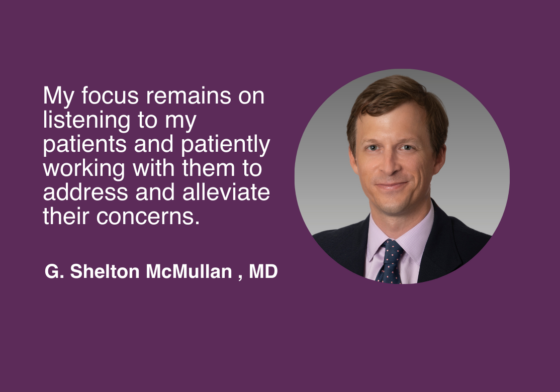 Capital Digestive Care is pleased to announce the addition of Dr. G. Shelton McMullan to our Laurel & Columbia offices.
Board-certified in both internal medicine and gastroenterology, Dr. McMullan is a fellowship-trained gastroenterologist with a special interest in the following conditions and procedures:
Reflux disease
Liver disease
Inflammatory bowel disease
Irritable bowel syndrome
Constipation
Diarrhea
Colorectal cancer screening
Philosophy of care
"My focus remains on listening to my patients and patiently working with them to address and alleviate their concerns. I aim to empower them in taking control of their health and realizing that ours is a true team effort. My effort has always been the same that I would provide for any of my family members."
Please find out more about Dr. G. Shelton McMullan or schedule an appointment with him.