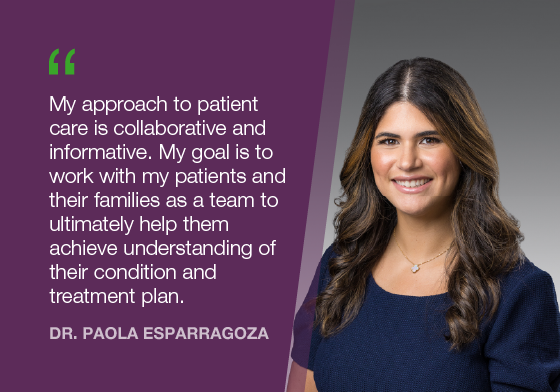 Capital Digestive Care is pleased to announce the addition of Dr. Paola Esparragoza to our Silver Spring, Rockville, Olney, and Germantown, MD offices.
Dr. Esparragoza is a fellowship-trained gastroenterologist with a special interest in the following:
Preventive care
Functional disorders
Women's health
Management of acute and chronic diseases
Philosophy of care
"My approach to patient care is collaborative and informative. My goal is to work with my patients and their families as a team to ultimately help them achieve understanding of their condition as well as treatment plan."
Please find out more about Dr. Paola Esparragoza or schedule an appointment with her.