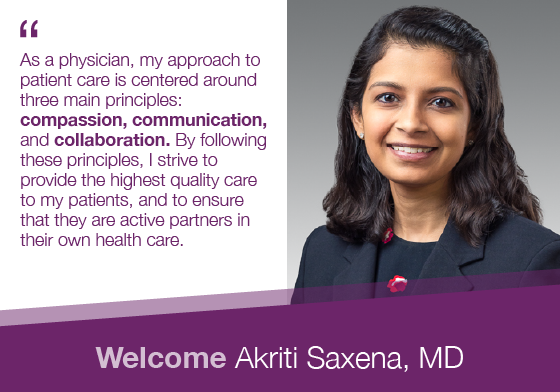 Capital Digestive Care is pleased to announce the addition of Dr. Akriti Saxena to our Rockville, Germantown, and Olney, MD offices.
Board certified in internal medicine and gastroenterology, Dr. Saxena is a fellowship-trained gastroenterologist with a special interest in the following conditions:
Inflammatory bowel disease
Ulcerative colitis
Crohn's disease
Philosophy of care
"As a physician, my approach to patient care is centered around three main principles: compassion, communication, and collaboration. By following these principles, I strive to provide the highest quality care to my patients, and to ensure that they are active partners in their own healthcare."
Please find out more about Dr. Akriti Saxena or schedule an appointment with her.