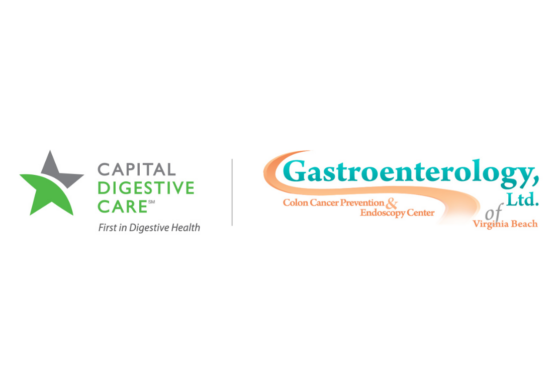 Capital Digestive Care expands its footprint across the Mid-Atlantic region with two new locations in Southeastern Virginia.
Capital Digestive Care, the largest private gastroenterology practice in the Mid-Atlantic region, announced that it has finalized its partnership with Gastroenterology, Ltd. of Virginia Beach, a premier gastroenterology practice that has been serving Virginia Beach and other parts of Southern Virginia for more than 50 years.
"It was evident from day one that Capital Digestive Care shares our values, and we're excited that this partnership will allow us to grow while focusing on what we do best – delivering exceptional patient care," said Dr. Jan Janson of Gastroenterology, Ltd. "Partnering with Capital Digestive Care will support our mission to provide exemplary digestive healthcare to our Virginia Beach communities for decades to come."
The deal marks Capital Digestive Care's second major partnership in Virginia over the past year after Gastrointestinal & Liver Specialists of Tidewater joined the group in 2021. With the addition of Gastroenterology, Ltd., Capital Digestive Care will add nine board-certified physicians and six advanced care providers across two office locations and an endoscopy center, increasing its GI specialists serving the mid-Atlantic region to more than 160.
Read the press release for more information about the partnership.