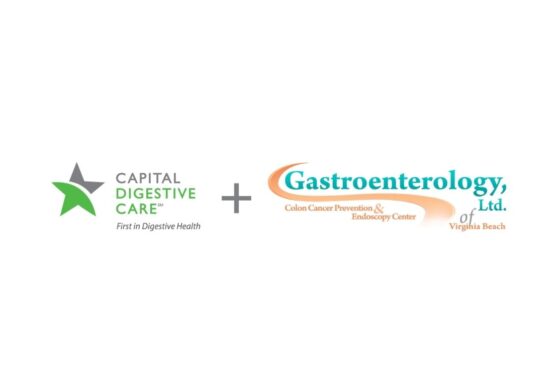 Capital Digestive Care has announced a transaction with Gastroenterology, Ltd. of Virginia Beach (GLTD), a premier gastroenterology practice in Southeastern Virginia, continuing its growth as the largest private gastroenterology (GI) practice in the Mid-Atlantic Region.
The deal marks Capital Digestive Care's second major partnership in Virginia after Gastrointestinal & Liver Specialists of Tidewater (GLST) joined the group in 2021.
"We continue to seek out highly-respected practices to join our growing network and welcome GLTD's providers and staff," said Michael Weinstein, President & CEO of Capital Digestive Care. "As an organization dedicated to shaping the future of digestive health, this partnership allows us to join forces with talented physicians, preserve the private practice model, and expand our offerings to serve even more patients throughout the Mid-Atlantic."
With nine board-certified physicians and six advanced care providers, GLTD has been serving Virginia Beach for more than 53 years. With the addition of GLTD, Capital Digestive Care will add two office locations and a state-of-the-art endoscopy center, bringing the number of GI specialists serving the region to more than 140.
Read the press release for more information about the transaction.