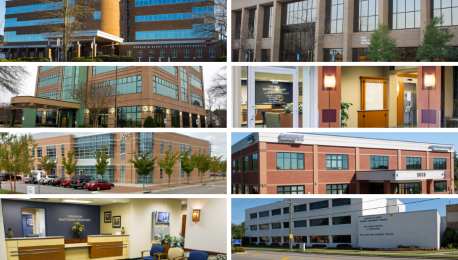 This partnership adds eight locations in Southeastern Virginia, bringing our total number of specialized GI providers to 128 across the Mid-Atlantic Region
As the largest private gastroenterology practice in the Mid-Atlantic, Capital Digestive Care has announced a new partnership with Gastrointestinal & Liver Specialists of Tidewater (GLST) in Southeastern Virginia.  This alliance expands the group's reach in the region by adding eight locations and raising the number of GI specialists to 128.
A leading practice for liver and gastroenterology care for more than 25 years, GLST has 34 board-certified physicians and 12 advanced care providers and brings a high level of expertise in the treatment of digestive and liver diseases, along with a strong commitment to patient-centered care.
This marks Capital Digestive Care's first partnership in Virginia and the largest transaction in the Mid-Atlantic region to date. A key element of the agreement includes leveraging the PE Practice Solutions platform under PE GI Solutions – a physician-oriented management services organization (MSO) that will provide GLST with access to Capital Digestive Care's resources, infrastructure, processes, and IT capabilities.
Want to know more? See our full press release here.