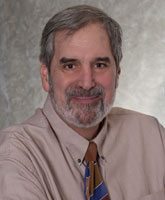 Capital Digestive Care welcomes Bradley J. Winston, MD a highly-experienced gastroenterologist to its practice. He is now receiving patients at our Washington, DC office located at 2021 K Street, Northwest. Overall, Dr. Winston brings a wealth of experience in treating a broad spectrum of digestive health issues and liver diseases.
Before joining Capital Digestive Care, Dr. Winston served as Service Chief for the Department of Gastroenterology and a member of the Board of Directors at Kaiser Permanente Mid-Atlantic States. He was also founder and chairman of Kaiser Permanente's national inter-regional hepatitis work group, chairman and founding member of Kaiser Permanente's liver transplant groups in the Mid-Atlantic states, and regional representative for Kaiser's national colon cancer screening guideline group.
Dr. Winston holds a medical degree from the Perelman School of Medicine at the University of Pennsylvania. He is also a former intern and resident of George Washington University Medical Center in Washington, DC. In addition to being a highly-trained physician, Dr. Winston has a long record of dedication to patient care in the metropolitan area and has been published in peer-reviewed publications around the country. Read more about him by clicking on his bio.