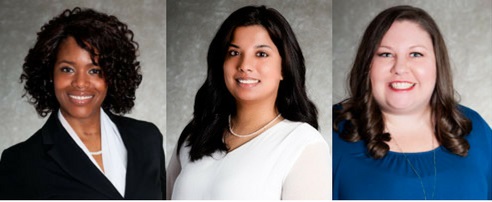 ​Capital Digestive Care continues to expand its staff to meet the needs of patients throughout the metropolitan area. This month the practice welcomes three nurse practitioners to its DC and Maryland offices. All three health care professionals bring strong academic backgrounds and track records of dedication to patient care. As licensed, independent providers, with a blend of medical and nursing preparation, NPs are uniquely qualified to provide the patient-centered care that is central to meeting the existing and future needs of our patients.
With a varied medical background and a commitment to community service, Nicole Mitchell, CRNP brings several years of experience to our locations in Ijamsville and Rockville. She previously served as the Occupational Health Nurse Practitioner manager at Shady Grove Medical Center where she oversaw daily operations of the program and managed local staff.
Aarthi Sathya, CRNP is known to many of our patients because of her previous work at the Endoscopic Surgical Centre of Maryland-North. As a graduate of the Johns Hopkins University School of Nursing in Baltimore and a former registered nurse, she joins our offices in Germantown, Olney, Rockville, and Silver Spring.
Like Ms. Sathya, Amy Stewart, CRNP is already a familiar face to many patients and providers because of her previous role as the manager of the Washington D.C. and Chevy Chase endoscopy centers. Now, after continuing her medical education, she returns as a nurse practitioner. She is seeing patients at Capital Digestive Care offices in Chevy Chase, MD and on K Street in Washington, DC.
Please join us in wishing them well as they begin their new roles at Capital Digestive Care. Click here if you would like to schedule a visit.