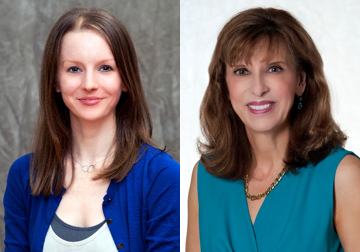 With an emphasis on excellence in patient care, Capital Digestive Care welcomes two stellar physician assistants to its locations in the Washington, DC metropolitan area. ​
Kara Danneberger, PA-C, joins Capital Digestive Care's Chevy Chase office with a versatile background in patient care. Her experience includes case work in gastroenterology, rehabilitative medicine, urology and urgent care. With a special interest in nutrition, she works with patients to diagnose a plethora of disorders involving acute and chronic symptoms including irritable bowel syndrome, heartburn, Crohn's disease and many others. ​
With 25 years of experience in internal medicine, Paula Marchetti, MPAS, PA-C, has a solid track record in treating a wide range of ailments. She will be seeing patients at Capital Digestive Care's locations in Chevy Chase, MD and K Street, NW in Washington, DC. She has a special interest in gastrointestinal diseases such as gastroesophageal reflux disease (GERD) and esophageal dysmotility disorders, as well as preventive health care. Ms. Marchetti has a Master of Science in Physician Assistant Studies degree and is an associate professor of medicine at George Washington University School of Medicine. ​