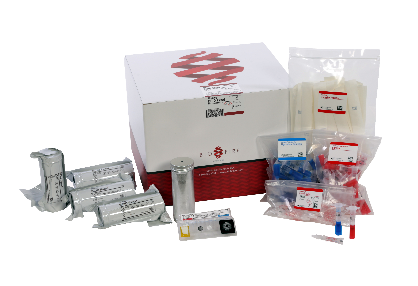 The GI pathogen panel stool test is a highly-specialized laboratory test that is capable of rapidly detecting 22 different kinds of bacteria, viruses, and other microorganisms responsible for causing disease in the GI tract. This test helps a physician to diagnose the cause of abdominal symptoms, most commonly diarrhea, more accurately and efficiently than traditional testing. ​
Who should be screened with the GI pathogen panel stool test?
Typically a doctor would order a GI Pathogen Panel for a patient who has complained of diarrhea from a few weeks to a few months, especially if they have traveled to a foreign country, reported recent use of antibiotics or ingested unusual foods. Other GI symptoms may include pain, bloating, increased flatulence, nausea and weight loss.
Identifying the correct pathogen quickly can ensure appropriate treatment and proper management of an ailment. It can also help to decrease infectious gastroenteritis which can lead to severe illness. Approved by the FDA in 2014, the GI pathogen panel rapidly tests stool specimens for common pathogens such as E. coli, salmonella, norovirus, rotavirus, parasites, and many other microorganisms.
How does the GI pathogen panel stool test compare with traditional testing?
Traditional stool testing often requires a patient to submit multiple specimens in different containers, which can be confusing and more costly. The advanced technology of the GI panel both eliminates the need for multiple stool samples and increases the number of pathogens that can be detected.​
How is the GI pathogen panel stool test performed?
If your doctor has ordered a GI pathogen panel, you will be given a kit with instructions to complete the test at home. The test requires collection of a stool sample to be shipped to a laboratory for evaluation. Your kit will include everything you need to easily collect and ship your sample.
If you have received a kit, watch our instructional video!
​