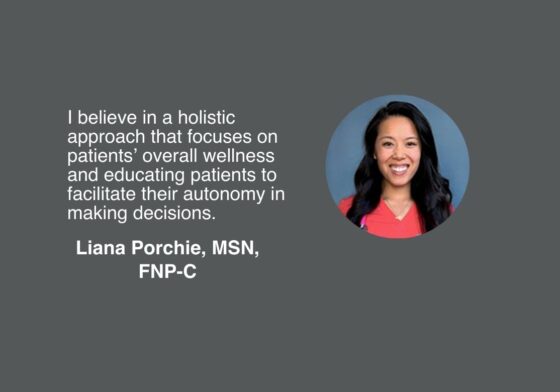 Capital Digestive Care is pleased to announce the addition of Liana Porchie, MSN, FNP-C, to our Chesapeake, VA office.
Liana is a family nurse practitioner with experience in intensive care, emergency, and trauma nursing, in addition to primary care. She helps patients with a wide range of gastrointestinal and digestive conditions or symptoms using a holistic approach. She partners with her patients to make the best decisions for their care as a team.
Philosophy of care:  
"Nursing is a field of constant learning, and being a nurse practitioner allows me to care for my patients on a different level. I can further support patients and work as part of a care team that delivers personalized care to each patient. We are all unique and different individuals who need personalized care. I believe in a holistic approach that focuses on patient's overall wellness and educating patients to facilitate their autonomy in making decisions."
Please find out more about Liana Porchie or schedule an appointment with her.
Chesapeake Office
113 Gainsborough Square Suite 100 Chesapeake, VA 23320
Ph: 757-436-3285