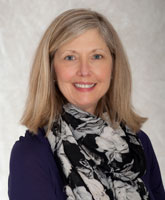 Capital Digestive Care proudly welcomes Susan Taylor, CRNP. Her diverse background is an important asset in her new position as a nurse practitioner who will help to evaluate and treat both acute and chronic conditions. Her experience distinguishes her as a devoted healthcare professional who delivers optimal patient care across various disciplines. ​
Over the years, Ms. Taylor has worked as a staff nurse in various facilities with a wide range of specialties. This unique training granted her intensive experience in the areas of internal medicine, surgical after-care, critical care, pain management, orthopedic rehabilitation, and cardiac services.
Ms. Taylor has worked for Georgetown University Medical Center, Veterans Administration Medical Center, Lockheed Martin Corporation, George Washington University Medical Faculty and others. Prior to joining Capital Digestive Care, she worked as a nurse practitioner for Five Star Physician Services in Owings Mills, Maryland. She is now receiving patients at our offices in Rockville and Ijamsville. ​