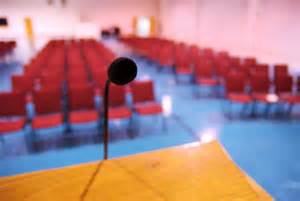 Dr. Arnold Levy, President and CEO of Capital Digestive Care, presented at the American College of Gastroenterology Annual Scientific Meeting and Postgraduate Course on October 17, 2014 in Philadelphia, PA. ACG 2014, the premier GI clinical event of the year, provides numerous educational sessions that provide ways to enhance patient care and improve efficiency in practices. Program faculty speakers addressed practice management, endoscopy challenges, pathology and imaging, and GI pharmacology.
Kevin Harlen, Chief Operating Officer of Capital Digestive Care, participated in a panel at the Mid Atlantic Health Leadership Symposium on November 20, 2014 in Hanover, MD. The symposium featured panelists from large health systems, independent hospitals, physician super groups, university medical faculty, and small practices who presented a variety of viewpoints and topics. It was organized by RS&F Healthcare Advisors, a joint venture of SHR Associates and Rosen, Saperstein and Friedlander (RS&F) that offers financial and business consulting services to physicians and healthcare organizations.
Dr. Robert Hardi, Medical Director of Chevy Chase Clinical Research for the Metropolitan Gastroenterology Group division of Capital Digestive Care, served as the keynote speaker at the 2014 CCFA Greater Washington DC/Virginia Chapter Annual Meeting on December 3, 2014. Dr. Hardi discussed the importance of clinical research participation in order to determine the effectiveness of medications and obtain new information. Chevy Chase Clinical Research currently has 16 active enrolling IBS related clinical trials and 12 non-IBD clinical trials covering conditions such as C. diff, eosinophilic esophagitis, liver disease, colon cancer screening and celiac disease among others. In 2014, CCFA invested more than $21 million to IBD research. Capital Digestive Care has served as Presenting Sponsor for the National Capital Area Take Steps event, CCFA's largest fundraising event, since 2010.